As part of TESDA's effort to help barangays prepare for any emerging infectious diseases in the future, the regional office through its regional training arm, Regional Training Center-Zamboanga trained 138 Barangay Health Workers (BHWs) on barangay infectious disease management in Barangays Vitali, Curuan, Sangali, Manicahan, Guiwan, Sta. Maria,  and Tetuan from June-September 2023.
RTC-Zamboanga trainers in health-related qualifications, Marie Raneth E. Estaήero and Nashima J. Ibrahim, taught the participants how to give assistance in an infection outbreak.  They provided lectures on vital signs, health education, basic first aid, infection control, proper use of personal protective equipment, waste management, and the 7S of good housekeeping.
The training center also included skill demonstration on siopao and empanada making to BHWs to equip them with new skills for livelihood ventures with Ms. Jennifer D. Corpuz as the community-based trainer.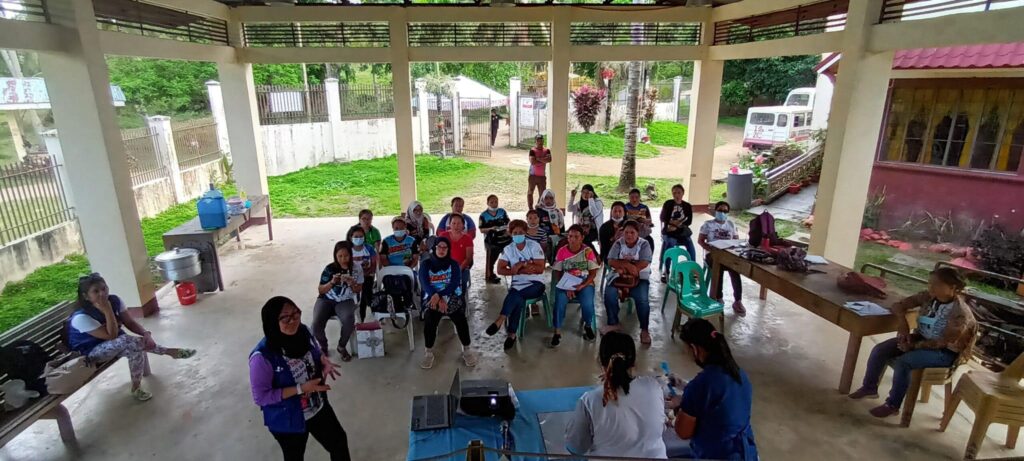 In collaboration with the City Health of Zamboanga City, the training center has targeted 16 more barangays in the city in the next 4 months.
One of Secretary Suharto Teng T. Mangudadatu's ten-point agenda is TESDA sa Barangay which aims to give barangays more access to scholarship programs and free training programs.