Over 50 TESDA IX RTC-Zamboanga graduates from various batches attended the 1st TESDA IX RTC – Zamboanga Peninsula Alumni Assembly on July 29, 2023 at the RTC Conference Hall.
The event commenced with a warm welcome from Ms. Sheba I. Pallar, Senior TESD Specialist and alumni focal, as she shared the rationale and objectives behind the establishment of the organization. The highlight of the gathering was the election of alumni officers, guaranteeing competent and capable leadership for the association.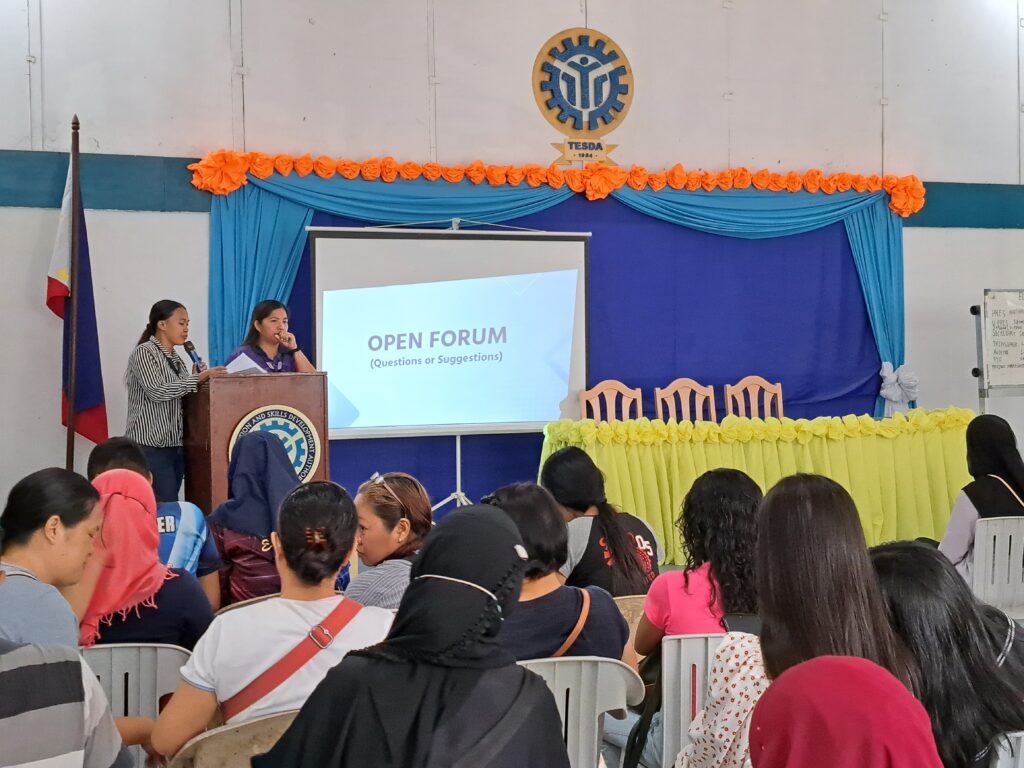 A significant portion of the event was dedicated to discussing proposed alumni activities in which graduates actively participated in the conversation and shared their suggestions to further empower their fellow alumni and contribute to the growth of the training center. The assembly concluded on a high note, with a sense of camaraderie and commitment among the member-attendees.
The TESDA IX RTC – Zamboanga Peninsula Alumni Association is a community of skilled individuals who have completed their vocational training at the TESDA IX RTC – Zamboanga Peninsula. Established with the vision of fostering a strong network of alumni, the association seeks to promote personal and professional growth, camaraderie, and opportunities for its members.