Some 37 members of the Combat Support Brigade (CSB) of the Philippine Marine Corps participated in the Air-Conditioning Troubleshooting Training on June 13-17, 2023 at the CSB Multi-Purpose Hall, Naval Station Romulo Espaldon, Bagong Calarian, Zamboanga City.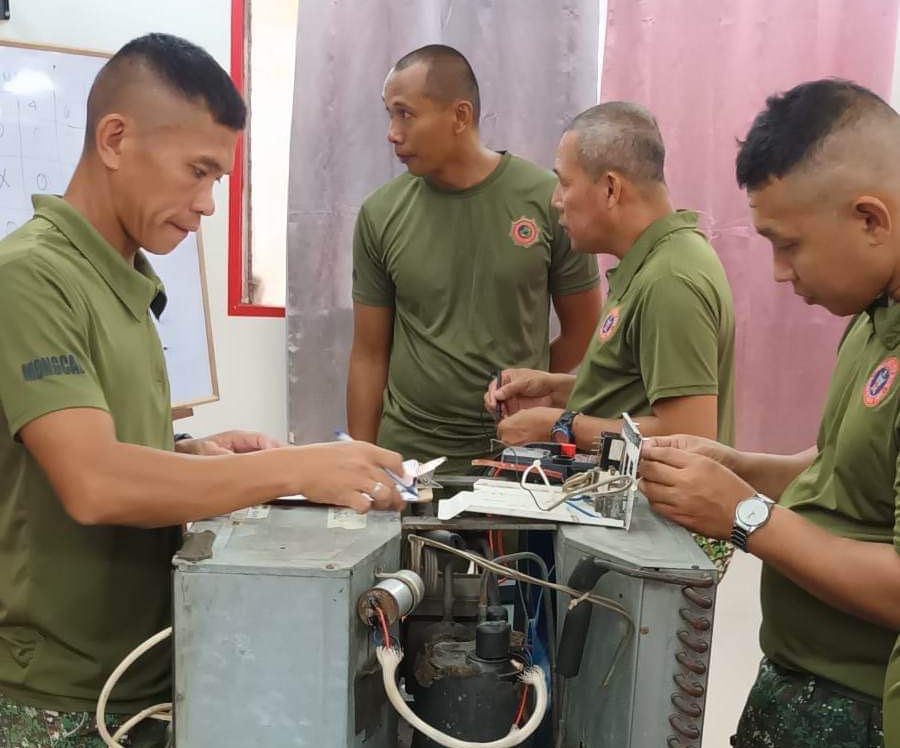 The 36-hour training focused on the checking, replacing of parts and testing of electrical components such as compressor, fan motor, thermostat, selector switch, capacitor, and overload protector.  The training also included cleaning and maintenance of air conditioning units.  Mr. Paul Saavedra, Senior TESD Specialist and the Training Unit Head of the Regional Training Center – Zamboanga Peninsula, served as the trainer.  Mr. Saavedra is the trainer in three (3) refrigeration and air-conditioning training programs of the center.
LTCOL Eduard C. Olaso, Chief of Staff of the CSB, expressed his gratitude to TESDA for positively responding to their request for training.  The participants were also thankful for the new skills learned and committed to apply all their learnings in the workplace.