The Technical Education and Skills Development Authority through the Regional Training Center (RTC) – Zamboanga Peninsula welcomed the observance of National Women's Month through an Opening Ceremony on March 1, 2023, at the RTC Conference Hall.
The celebration kicked off with the hanging of streamers and an opening program. With the sub-theme: "DigitALL: Innovation and Technology for Gender Equality", RTC trainers were granted laptops to further empower and equip them in view of the move towards digital transformation.
RTC also prepared a series of activities for the month-long observance, such as skills demonstration on bag making, food processing (i.e., siomai and embutido making), and pie making. To stir up awareness, the Center will also distribute IEC Materials and organize a seminar on working in a gender-diverse environment catering to TVET trainers.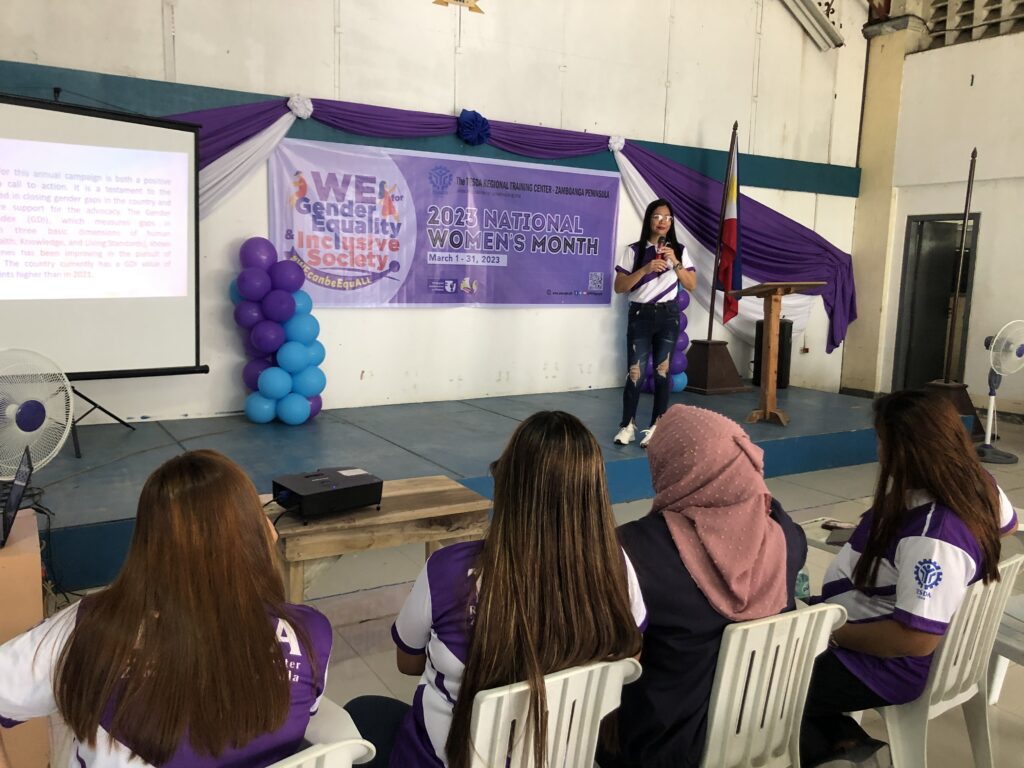 Moreover, RTC employees are encouraged to join Purple Fridays to recognize women's rights and in line with the guidelines set by the Philippine National Commission on Women.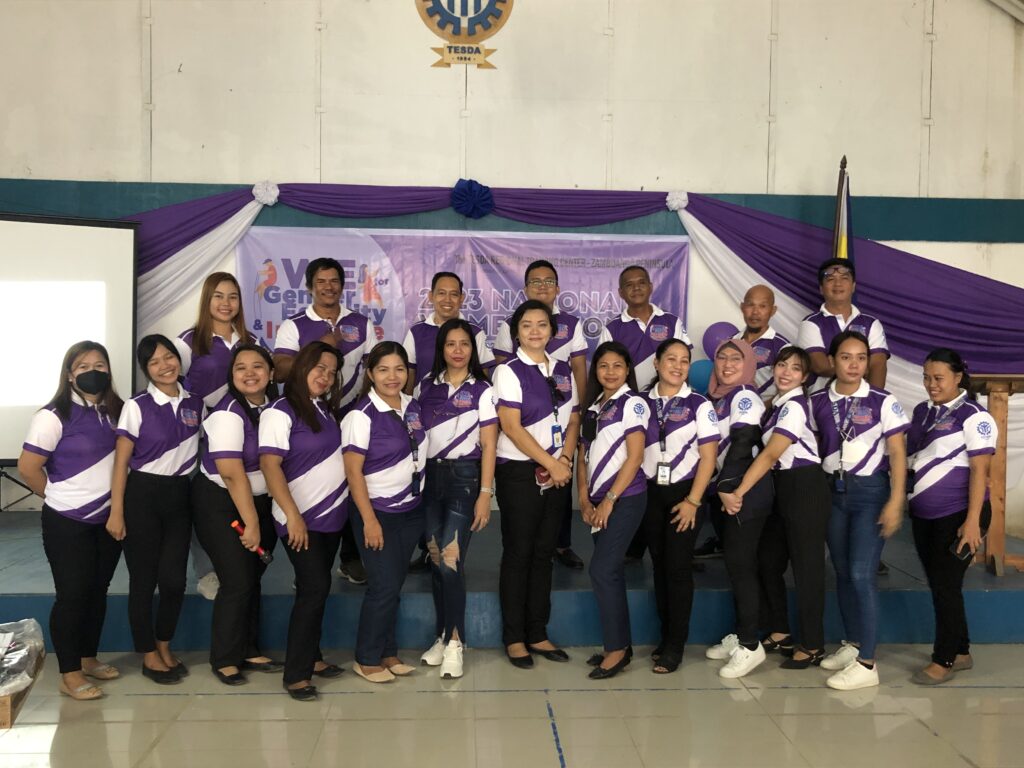 TESDA relentlessly strives to promote gender equality and contribute to creating an inclusive space by equipping Filipinos with skills to help them become productive and globally competitive members of society.